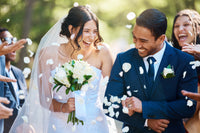 Design your own Wedding Rings
Design your own wedding rings with our wedding ring configurator! Do you choose traditional wedding rings or do you prefer modern wedding rings in multiple colors of gold or, for example, a processed surface? View and compare different settings for beautiful diamonds or keep it as simple as possible. The choice is entirely yours! Discover the endless possibilities and be amazed at what is possible with engravings. Do you need help? We like to think along with you!
On to the wedding ring configurator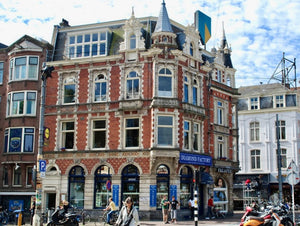 You are most welcome!
We understand that it is difficult to make a choice for a jewel on the basis of an image. And that it is probably much nicer to feel, fit and admire a jewel in real life. That is why our showroom in Amsterdam is open seven days a week!
Visit our store in Amsterdam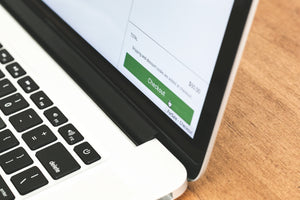 Fast delivery!
Enjoy our fast delivery service, Free & Insured within the Netherlands! Your order comes in an ECO-Friendly FSC® jewelry box and Giftbag, complete with the accompanying Certificates. You can also for our Luxury Gift Box opt for a chic presentation or solid storage box for your jewel. We will then pack your package personally and carefully in an anonymous shipping box. So you don't have to worry about your order.
Ordered before 12 noon will be delivered the next working day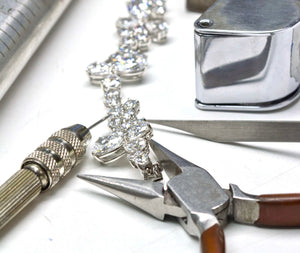 Did you know...?
We are part of Diamond Cutting Company Koh-I-Noor? And that we are a family business with up to four generations of experience and expertise? The vast majority of our jewelry and diamonds therefore come from our own workshop. And you benefit from that, because that way you buy directly from the maker!
Continue to our products
Testimonials
The owners have in house diamond cutting and goldsmith that makes this experience special! The owner showed us how he designs his pieces and they are works of art. He also has had the business in the family since his father and his sons are goldsmiths now

Hanna M.
Reliable people, diamonds with certificate, to be recommended....

Fernand K.
Great store, searched all of Amsterdam for two engagement rings and finally found exactly what we wanted. We had them made to order which made it more special for us. We often get complimented on the quality and style too. Excellent after sales help and staff were friendly and welcoming.

M M